Covid: 'High danger period for another six months', says Van-Tam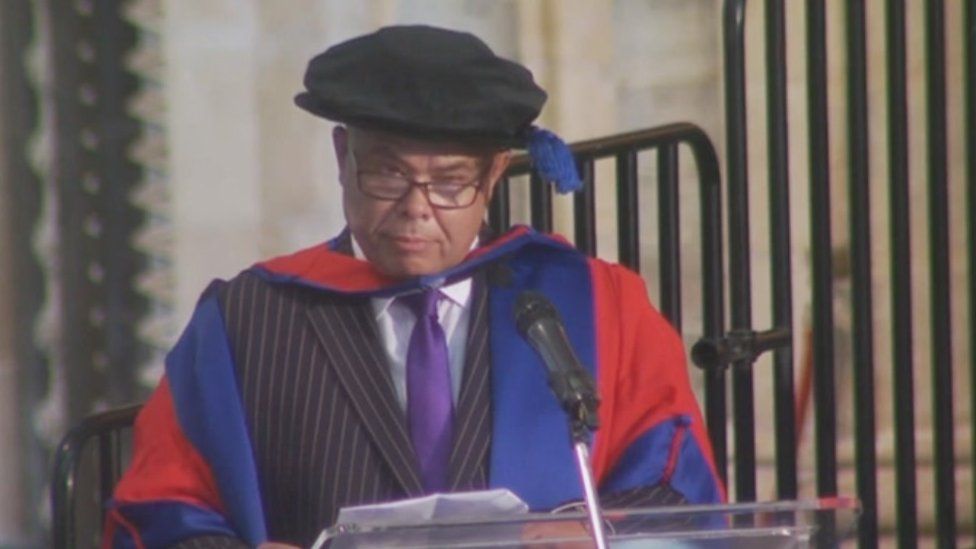 England's deputy chief medical officer has predicted the "high danger period" from Covid-19 infections "will probably last another six months".
Prof Jonathan Van-Tam made the warning as he accepted an honorary doctorate at the University of Lincoln in recognition of his public health work.
During the ceremony he also repeated his assessment that Covid "will remain with us forever".
However, he said a combination of measures had reduced the threat.
Prof Van-Tam, 57, from Boston, came to public prominence during the daily government Coronavirus briefings when he won fans with his frequent football analogies.
Speaking at the ceremony in which he was made Doctor of Science, he said: "We've already really dramatically lowered the risks to our society: first through pretty hard-to-take social restrictions and lockdowns, and now, with ever increasing momentum, vaccines are starting to do all of that heavy lifting for us.
"They've dramatically changed, but not completely altered the link between getting ill and ending up in hospital or dying."
He paid tribute to "the many scientists", health professionals, volunteers, civil servants and "the UK vaccine taskforce who have made this vaccine journey possible for us".
"But with six million adults still unvaccinated and, almost certainly, the need for boosters in the near future for some parts of our society, there's still quite a lot of work to be done."
He said there was "going to be significant impacts" from long Covid and mental ill health for years to come and urged new graduates to "use the educational skills you've gained to play a major role in our recovery".
Related Internet Links
The BBC is not responsible for the content of external sites.