Karl McCartney: MP warned over election leaflet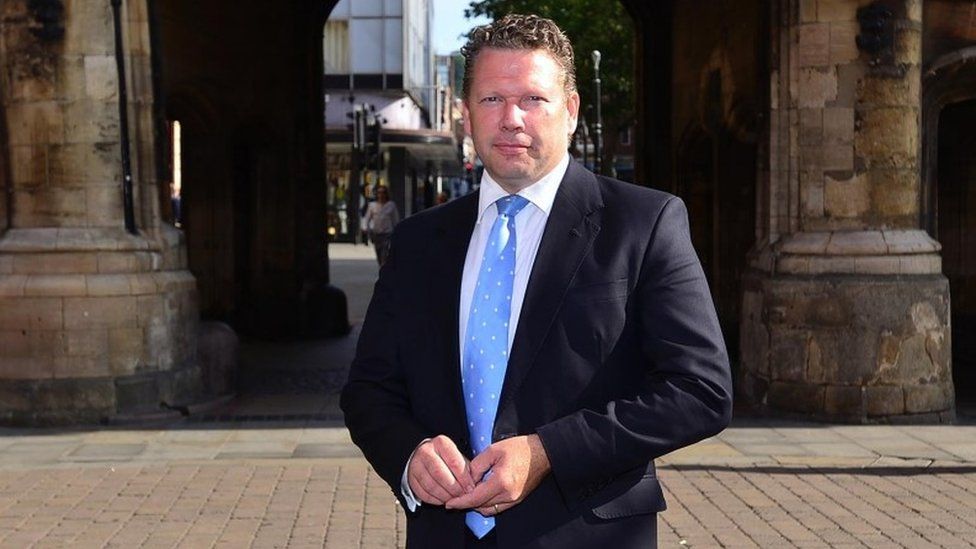 A Conservative MP who highlighted his position as a magistrate in an election leaflet has been given a formal warning by a legal watchdog.
The Judicial Conduct Investigations Office (JCIO) said Karl McCartney gave the "appearance of seeking to gain advantage" by including his court role.
It said it was not Mr McCartney's first sanction for doing so.
Lincoln MP Mr McCartney said he had worked within guidance and disputed the findings.
The JCIO said Mr McCartney's campaign leaflet was "contrary to guidance that is intended to protect judicial independence and impartiality".
A panel said Mr McCartney had previously received a disciplinary sanction for similar behaviour "and was unwilling to acknowledge the inappropriateness of his actions".
Mr McCartney first became the Conservative MP for Lincoln in 2010 until losing his seat to Labour candidate Karen Lee at the 2017 general election.
He regained the seat at the 2019 vote.
In a lengthy statement, Mr McCartney challenged the panel's findings, adding: "If the guidance is made clearer before the next general election, I will of course review my mentioning of being a JP in election literature."
Related Internet Links
The BBC is not responsible for the content of external sites.