Red Arrows stage display over New York City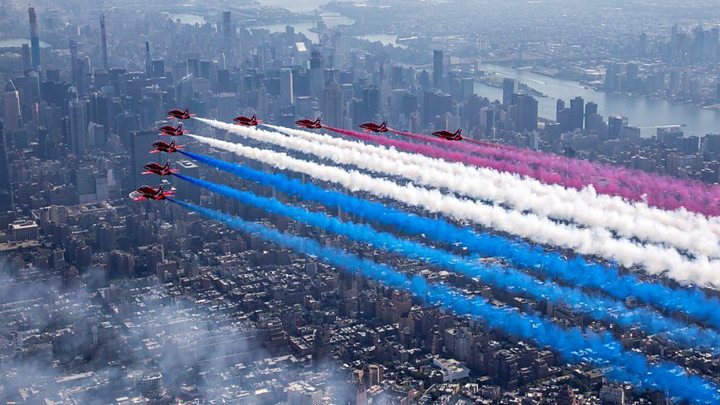 The Royal Air Force display team, the red Arrows, are on a tour of North America to promote the UK.
The 11-week, coast-to-coast itinerary takes in venues from Boston to Seattle and San Diego to Houston, the Ministry of Defence said.
The tour will include air displays, flypasts of well-known landmarks and dozens of ground meetings.
The team, based at RAF Scampton, near Lincoln, is to visit more than 25 cities across the continent.
On Thursday, the team flew over famous landmarks in New York City, including the Statue of Liberty.
For more on the Red Arrows including exclusive interviews and insight from the team listen to Red Arrows: North American Tour on BBC Sounds here.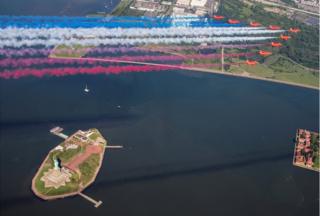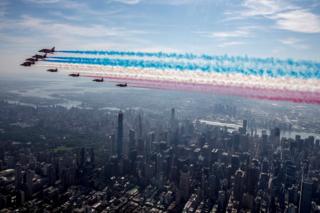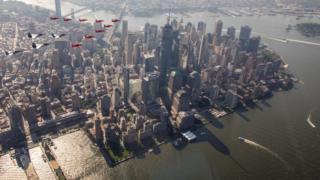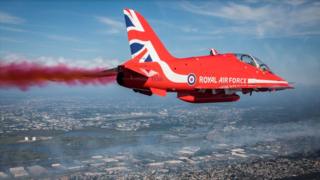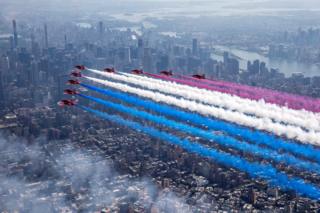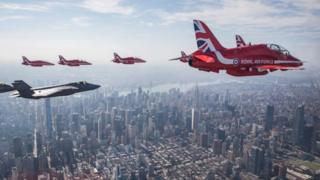 .