Bishop Grosseteste University sent 'suspicious package'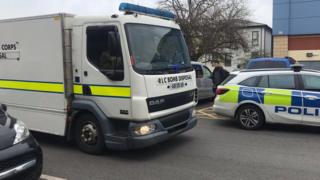 Parts of Bishop Grosseteste University in Lincoln were evacuated earlier following the discovery of a "suspicious package".
Lincolnshire Police said a bomb disposal team was called to deal with the item, which was believed to have arrived by post.
The package was later declared safe by experts, the force said.
The university said it evacuated parts of its campus to ensure the safety of staff and students.
On Thursday, a controlled explosion was carried out in the mailroom at the University of Glasgow.
Bomb disposal officers detonated a suspect package found there on Wednesday morning.