Boston former driving instructor banned for 10 years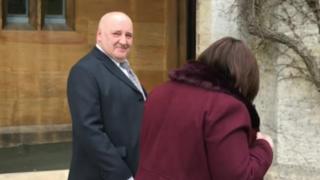 A former driving instructor who was due to face a retrial for kissing and touching young female pupils has been acquitted after agreeing to a ban.
Keith Warner, 62, who ran a driving school in the Boston area for 10 years, was charged with nine counts of sexual assault against three women.
Mr Warner was banned from teaching for 10 years at Lincoln Crown Court.
The court heard that due to "tragic" circumstances the ban was "for all practical purposes, permanent".
Mr David Lee, prosecuting, said the complainants in the case had agreed to this proposed course of action.
The prosecution offered no evidence against Mr Warner after he agreed to the ban and he was formally found not guilty. He had denied all the charges.
Mr Warner, of Outgate, Leverton, near Boston, was previously acquitted of two counts of sexual assault at an earlier trial, and voluntarily handed back his driving instructor's licence.