Sudbrooke mystery hedge cutter prompts police appeal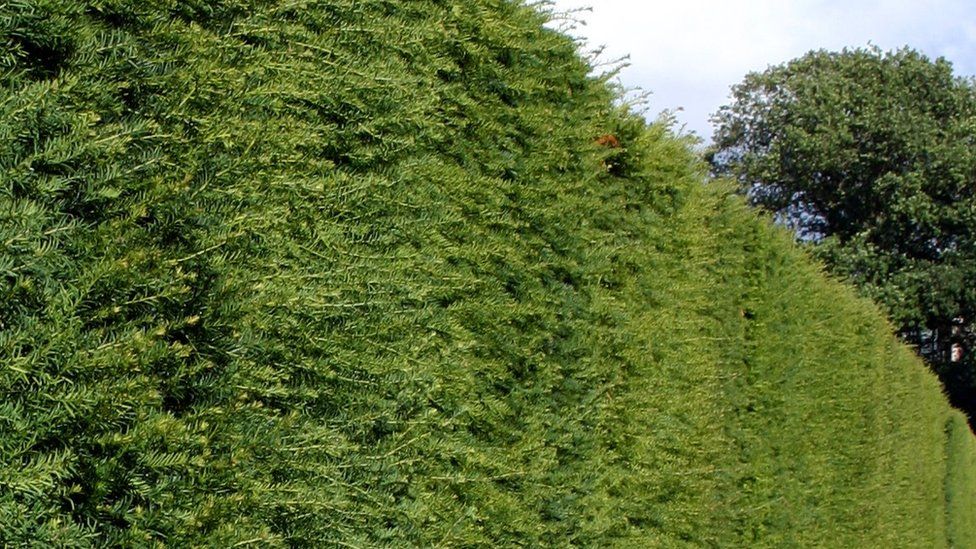 A mystery hedge cutter operating under cover of night has prompted fears of a tussle over topiary in a leafy village.
The secretive shrubbery snipper has struck at least twice in the space of a week in Sudbrooke, Lincolnshire.
Police, who suspect the root of the problem lies in a neighbourly dispute, urged the culprit not to take matters into their own hands.
"If there is a issue with the hedge it is only courteous to speak to the owner about the problem," they said.
It comes after a hedge on St Edwards Drive was cut down "during the hours of darkness".
Officers fear the issue could escalate into a "criminal matter" if the guerrilla gardener's gripes are allowed to fester.
PCSO Jacqueline Parker, of the neighbourhood policing team, said: "Cutting someone's hedge without permission is unacceptable behaviour."
Local authority West Lindsey District Council said there were no restrictions on height in its published advice on hedges.
However, it has powers to intervene if an agreement cannot be reached and the hedge is obstructive to light and of a minimum height
A spokeswoman for Lincolnshire Police added: "The resident is clearly concerned about this issue.
"It is potentially a civil matter, but there are certain circumstances that could make it a criminal matter.
"To disregard the feelings of the owner could escalate into a neighbourly dispute which we know in turn can lead to criminal offences."
The force said it would monitor the area over the coming weeks as part of its regular patrols to provide reassurance to residents.
Related Internet Links
The BBC is not responsible for the content of external sites.