Hospital 'failed' Lincolnshire GP Mark Howard, inquest hears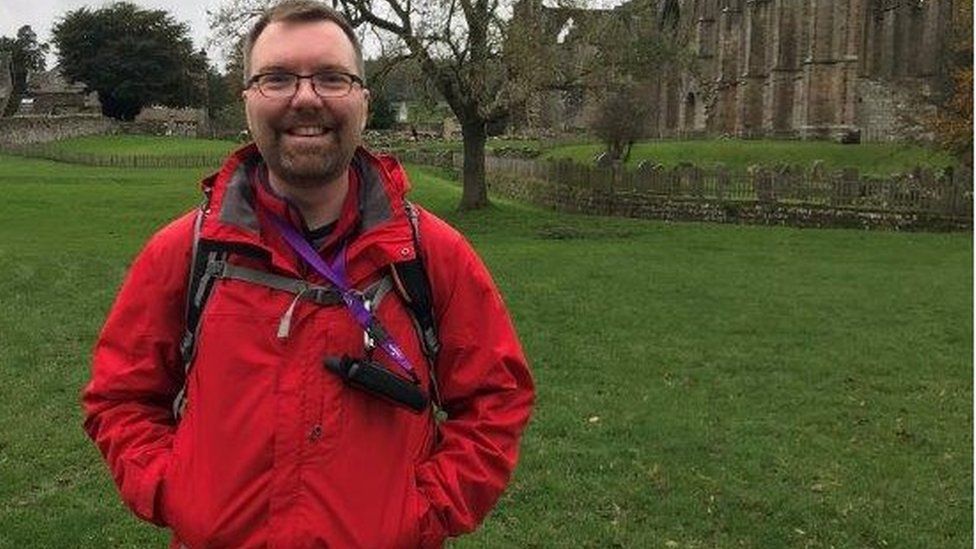 A GP died after staff at a hospital failed to diagnose he was suffering from a serious heart condition, an inquest has heard.
Dr Mark Howard, a GP in the village of Welton, was admitted with chest pains to Lincoln County Hospital in February.
The 45-year-old could not be admitted to the specialist cardiology unit because it was full, but a CT scan would probably have saved his life, on balance, the inquest heard.
A narrative verdict was recorded.
'No chance with cardiology'
Mr Howard was examined by four locum clinicians who failed to identify he was suffering from a condition known as aortic dissection - a condition where there is a tear in the wall of the major artery carrying blood out of the heart, the coroner was told.
He was discharged without any medication and told to rest, the inquest at Lincoln Cathedral Centre heard on Thursday.
Mr Howard collapsed and died at his home in North Carlton days later.
His widow, Michaela Howard, told the inquest the treatment he received before his death was "DIY hospital care".
She also described how she overheard one doctor at the hospital remark: 'You've no chance with cardiology, it's jam packed.'
Consultant cardiologist Dr Sagar Doshi, who compiled a report for the inquest, said he believed on the balance of possibilities Mr Howard would still be alive if a CT scan had been carried out.
Dr Megan Kelly, who carried out an investigation on behalf of the hospital, said there were missed opportunities to diagnose him.
"He should have had a CT scan and I am sorry," she said.
Returning a narrative verdict, Coroner Paul Smith said it appeared Dr Howard did not receive any specialist cardiology care after he was transferred to another ward because it was full.
"It doesn't seem any effort was made to get any cardiology to him," he said.