Convicted killer James Quantrill, 28, jailed for arson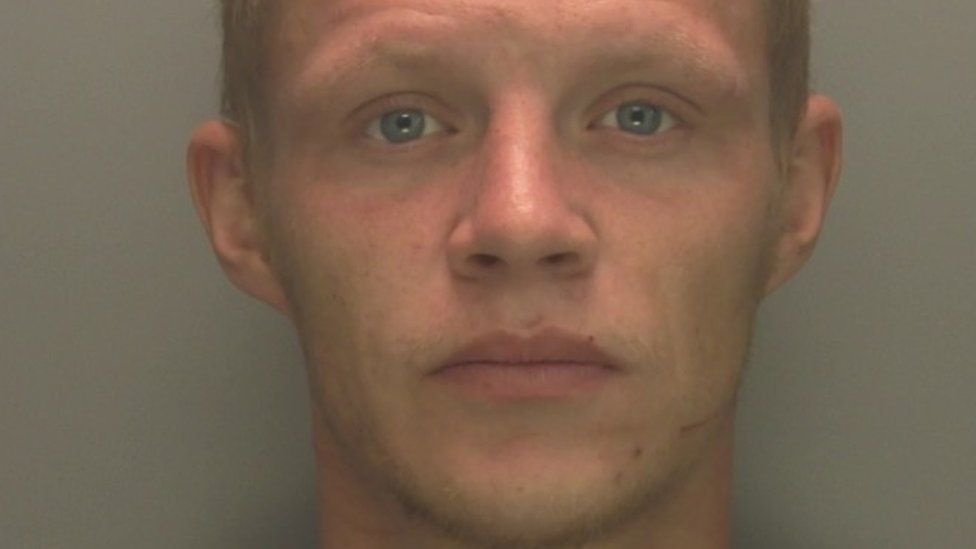 A convicted killer who set fire to his girlfriend's flat after she told him their 10-month relationship was over has been jailed.
James Quantrill, 28, locked himself in the bathroom of the flat in Long's Wharf, Spalding, after telling his partner: "We're going to die together".
He was jailed for four years at Lincoln Crown Court on Monday.
Quantrill, of Willesby Road, Spalding, admitted arson in connection with the fire that happened on 2 September.
Earlier the court heard that in 2008, aged 16, Quantrill was detained for five years for manslaughter after he and another teenager kicked, burned and urinated on an unconscious man before throwing him into a river in Spalding.
Phil Howes, prosecuting, said Quantrill's partner Samantha Parsons phoned the emergency services for help after the fire was started.
"She was in a flat that was locked. She had a key in her bag but in the panic of what was going on she couldn't find it," he said.
Police eventually forced their way into the property, enabling her to escape.
Quantrill was found unconscious on the floor of the smoke-filled bathroom and dragged to safety.
Mark Watson, for the defence, said Quantrill had mental health and drug problems, and was a man "who was very much in crisis".
Sentencing Quantrill, Judge Andrew Easteal said: "This was a fire that you started deliberately. It was made all the more difficult to combat because you locked the door."
Related Internet Links
The BBC is not responsible for the content of external sites.