West Lindsey spends £6.1m on home town industrial unit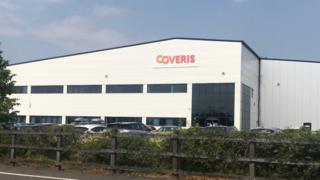 A council in Lincolnshire has bought an industrial unit for £6.1m as part of an income drive to protect local services.
West Lindsey District Council described the purchase of the unit on Sanders Road, Gainsborough, as its "most significant to date".
The authority was previously criticised for spending £2.35m on a hotel in Yorkshire 75 miles away from its headquarters in the town.
It has also invested £5.5m on a gym and lingerie factory in Sheffield.
The council has put aside £30m to build an investment portfolio, as part of a plan to combat the future loss of government money.
It said its purchases, financed through internal borrowing, would "generate extra income" to help protect local services.
Opposition groups have previously criticised the council for making investments outside its area.
But council leader Jeff Summers said the purchases were made against a "stringent" set of guidelines, including a 14-point scoring criteria.
He said that until now there had been few investment opportunities in the district.
"We have also made it very clear that our investments, whether they are inside or outside the district, will ultimately support services and be put back into the economic regeneration and growth of our district," he said.
Talking about the latest acquisition, Mr Summers said: "We cannot sit back and take the cuts to our budget without doing everything we can to bring in extra money to help maintain and improve the services that matter most, to local people."
The council makes a return on the properties by leasing them to businesses.
The hotel in Keighley and the two properties in Sheffield attract an annual income of more than £500,000, according to the Local Democracy Reporting Service. The return on the industrial unit in Gainsborough is yet to be announced.