Mablethorpe caravan park taxi driver 'baseball attack'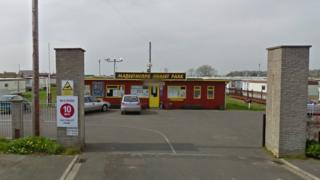 A taxi driver has been attacked with a baseball bat by masked assailants at a seaside caravan park.
Lincolnshire Police said the attack took place at the entrance to Mablethorpe Caravan and Chalet Park late on Monday.
The taxi had its windows smashed before the driver was attacked with a weapon - believed to be a baseball bat.
The driver suffered bruising, swelling and cuts to his head before his attackers ran off.
Officers are appealing for information.