Mystery over man bundled into car boot in Spalding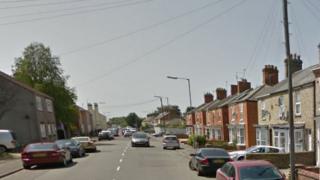 Hundreds of motorists have been questioned by police after reports of a man being bundled into a car boot.
Police said a man in his late 20s was seen being put into the boot of the blue car, possibly a BMW, by two other men in Spalding on Wednesday night.
Supt Phil Vickers, of Lincolnshire Police, said: "We have an open mind as to what we're dealing with here."
Police said they were uncertain if it was a crime being committed, or just "high jinks".
The car was parked near the junction of Winsover Road and West Parade at about 17:00 BST.
More stories from Lincolnshire
About 300 motorists completed a questionnaire for the investigation during a road check, police said.