Pay blunders prompt Lincolnshire County Council to change provider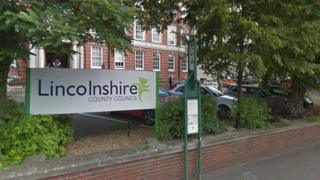 A council is set to change the company providing payroll and HR services after it was fined £2m for poor performance.
Lincolnshire County Council is three years into a five-year contract with Serco worth £70m to deliver IT, finance and HR and other services.
The council's executive approved recommendations for payroll and HR administration to be run by Hoople Ltd from April 2020.
Serco was twice fined £1m by the council after errors.
More stories from Lincolnshire
Hoople currently provides services for Herefordshire Council, Wye Valley NHS Trust and Rutland Council, said the Local Democracy Reporting Service
The company's board is made up of representatives from Herefordshire Council and the Wye Valley NHS trust.
Lincolnshire County Council's contract with Serco has been beset by poor performance and software difficulties.
Serco was forced to apologise and was fined more than £1m after errors in paying teachers and other public sector workers in both 2016 and 2017
Councillor Richard Davies, of the county council, said he wanted multiple test runs of the system before it was fully brought in.
Any new contract is to be subject to satisfactory due diligence.