MoD experts return to Woodhall Spa mustard gas site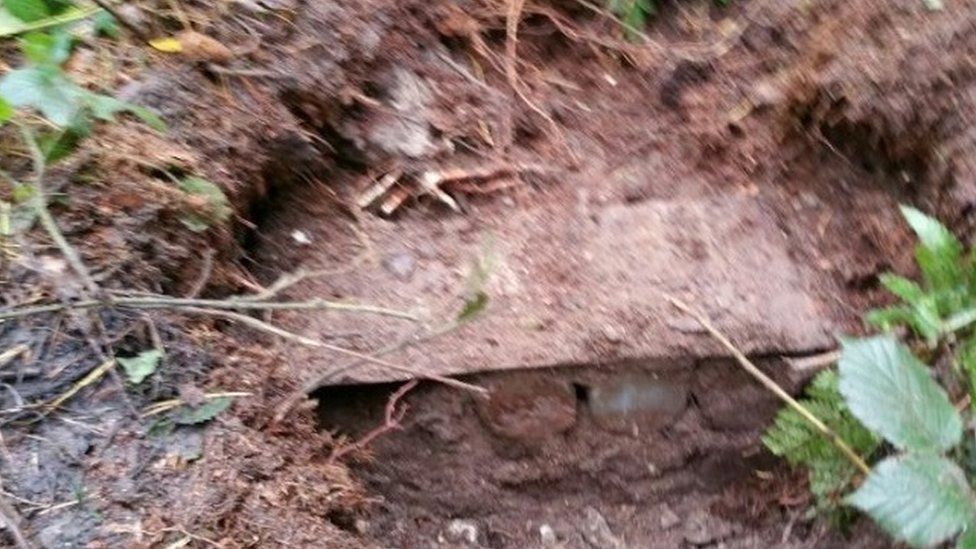 Chemical weapon experts are to begin work to reopen a site where mustard gas canisters were discovered last year.
The area at Roughton Moor, near Woodhall Spa, Lincolnshire, had been cleared after the canisters were found in October.
The Ministry of Defence (MoD) staff are to wear chemical weapon protective equipment as a precautionary measure, said East Lindsey District Council.
MoD experts are to identify and remove debris in the final phase of clean-up.
Two people were treated in hospital for minor burns and respiratory problems when the gas canisters were unearthed.
The devices were discovered by people digging for antique bottles. About 150 mustard gas canisters were uncovered.
The location of the discovery was the former RAF Woodhall Spa station which functioned from 1942 until the mid 1960s.
Lincolnshire Police previously said it was "believed the canisters have been in situ since when the site was an operational RAF base".
The latest work is due to take two weeks but is subject to the specialist MoD team not being needed at an emergency situation.
Once the work has been completed the district council is to consider removing fencing and security personnel from the site.
Kirkby Lane in Woodhall Spa is to be closed during the work.
Mustard gas was used during World War One and was later outlawed by the Geneva Protocol of 1925.
Related Internet Links
The BBC is not responsible for the content of external sites.