Lincoln's first purpose-built mosque opens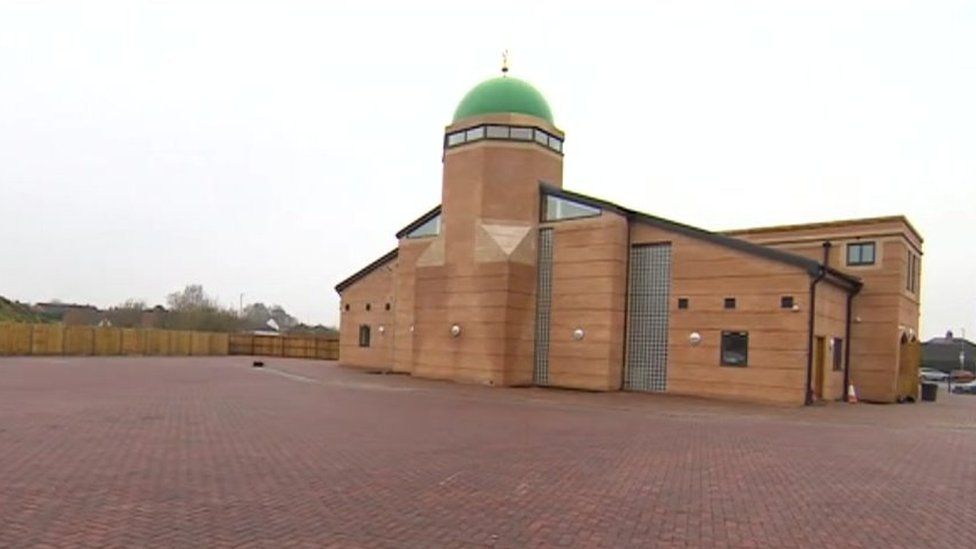 Lincoln's first purpose-built mosque has opened.
The building on Dixon Street includes facilities to pray, a library, funeral preparation room and space for community activities.
It cost nearly £2m to build and has been funded through donations and fundraising events.
The Islamic Association of Lincoln said it would help contribute towards "fostering interfaith and intercultural understanding in the local community".
Tanweer Ahmed, chairman of the association, said: "It's an exciting moment for us.
"I am hugely grateful to the Muslim community for their generous donations, without their support this would not have been possible. A large number of local Muslim families have donated tens of thousands of pounds each.
"I am also very grateful to the local residents, the people of Lincoln, the council, police, faith leaders and many other organisations who have played an important role in moving this project forward."
Local Muslims have been worshipping at a small former Baptist church since 1981 and holding Friday prayers at Grandstand Community Centre.
Mr Ahmed said larger premises were needed because the Muslim population of Lincoln had "grown rapidly" and there was a "strong feeling we needed our own place which we could use any time we wanted."
Related Internet Links
The BBC is not responsible for the content of external sites.