Mother's plea over son's murder in HMP Lincoln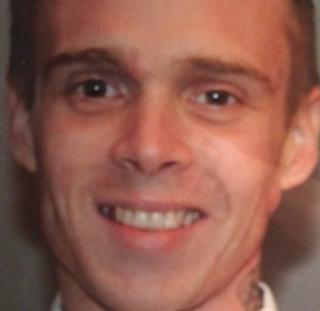 A mother has said she is desperate for answers about the murder of her son in prison.
Samuel Harrison was found with a serious brain injury on 11 September after he was involved in "an incident on B wing" at HMP Lincoln.
He was taken to hospital but never regained consciousness and died two weeks later.
His mother, who has not been named, said she needed to know the truth about what led to his death.
More on this and other stories from across Lincolnshire
She said: "I would like to make a plea to anyone that saw what happened to him on that morning to contact the police, and tell them how he received the injury.
"I have lost my son, and his children their father. We want to know the truth about the circumstances that have led to him being injured so we can start to try and understand why he died."
In an appeal on Lincolnshire Police's website, she urged anyone with information to "do the right thing".
"I know it must be difficult but Sam did not deserve to die and we just need to know," she added.
Lincolnshire Police confirmed they were treating Mr Harrison's death as a murder inquiry, but would not disclose what he was in prison for.