Morton Hall immigration removal centre to be subject to inquiry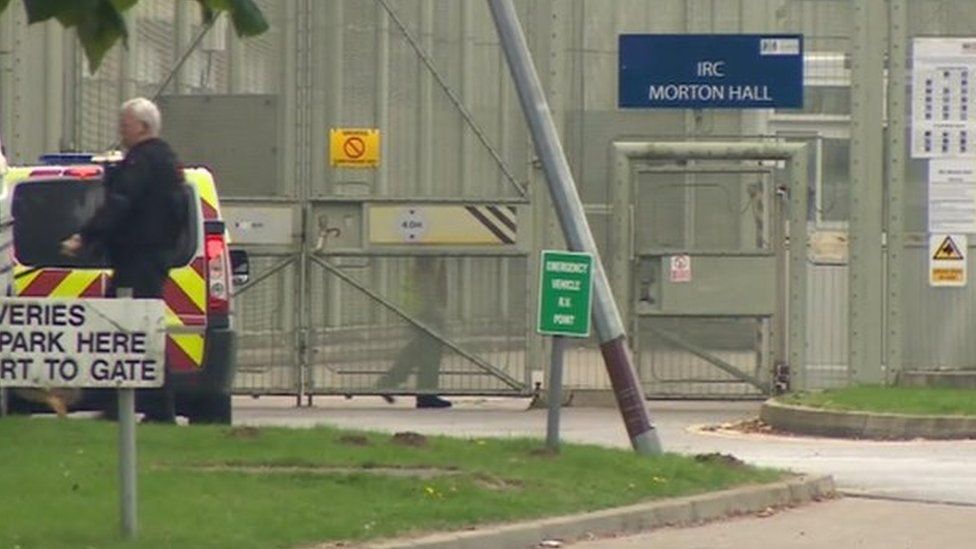 An inquiry is to look at an immigration removal centre in Lincolnshire after four people died there last year.
Chair of the House of Commons Home Affairs Committee Yvette Cooper has called for conditions at Morton Hall, near Swinderby, to be discussed.
It will be included in an ongoing inquiry looking at Brook House Immigration Removal Centre, near Gatwick Airport.
Ms Cooper said: "we need to know what is going on" at Morton Hall.
The four people who died at the Lincolnshire centre, run by the Prison Service on behalf of the UK Border Agency, are Carlington Spencer, 38, from Jamaica; Polish detainee Lukasz Debowski, 27; Bal Ahmed Kabia, 49, from Sierra Leone and a 27-year-old Iraqi man.
Ms Cooper, who is Labour MP for Normanton, Pontefract and Castleford, said: "We will be seeking some follow-up evidence from the Home Office about Morton Hall just as we sought evidence about Brooke House.
"I think we need to know what is going on and also what the Home Office is doing about it and what kind of oversight is in place.
"Then we will make recommendations when we've looked at that evidence," she added.
Morton Hall has 392 rooms spread across six residential units.
The centre is used to detain some asylum seekers who are awaiting decisions and also people whose asylum claims have failed and are awaiting deportation.
About half the people detained at Morton Hall are prisoners and are being deported because they have committed a crime.
Some people detained there, like this one who spoke to the BBC anonymously, said he thought he was better off in jail than at Morton Hall.
He said: "I've seen people cutting themselves. They are more high there. It was like madness".
In a statement the Home Office said: "Detention and removal are essential parts of effective immigration controls for those with no lawful basis to stay in the UK.
"It is vital these controls are carried out with dignity and respect and we take the welfare of our detainees very seriously.
"The provision of 24-hour, seven-days-a-week healthcare in all immigration removal centres ensures that individuals held there have ready access to medical professionals and levels of primary care in line with individuals in the community."
Investigations are currently being carried out into the deaths of the four people at the centre and inquests are due to take place this year.
Related Internet Links
The BBC is not responsible for the content of external sites.