Firefighting museum vehicles moved out of RAF Scampton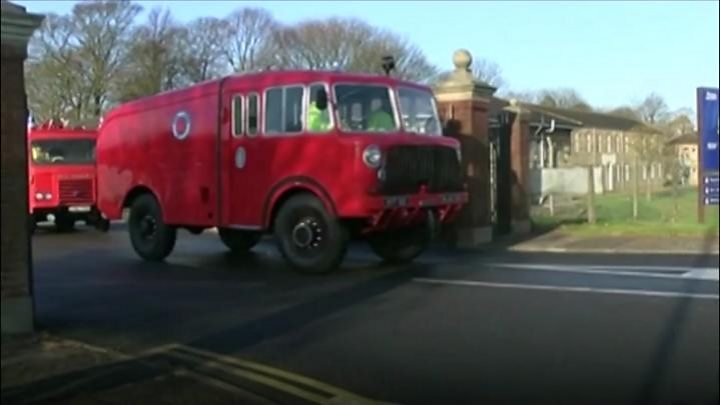 The country's only Ministry of Defence firefighting museum has begun to move its vehicles from the home of the Red Arrows to a new site.
The Museum of RAF Firefighting at RAF Scampton, Lincolnshire, closed as space was needed to organise an airshow.
The museum had a presence in Scampton's hangars for about 14 years and shut in January.
Some of the 50 vehicles left for a new site about 16 miles (25km) away in Gainsborough, due to open in 2018.
Next year marks the 100th anniversary of the RAF.
The collection includes firefighting vehicles from Naval Air Command Fire Service, Royal Navy, Army, Defence Fire Service, and Air Ministry Fire Service
The museum once occupied two sites - in Kent at the former RAF station in Manston and the main collection at RAF Scampton.
RAF Scampton, near Lincoln, is the home of the Red Arrows, the RAF's acrobatic team.
The RAF Scampton Airshow was held in September attracting a crowd of more than 50,000, according to organisers.