New Lincolnshire Police logo criticised by public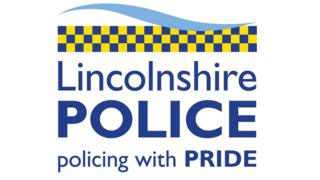 A cash-strapped police force has been criticised for spending money on a new logo which looks like it has been "knocked up on a home computer".
Lincolnshire Police said the logo was designed in-house for just a few hundred pounds.
Police chiefs said the branding aimed to show the force as forward thinking and was part of wider plans to secure a better government funding deal.
The logo has been criticised for being an unnecessary waste of money.
More on this and other local stories from across Lincolnshire
Responses on BBC Radio Lincolnshire's Facebook page suggested primary school children could have come up with something better.
"Loads of effort gone into that... NOT. Waste of money! And time. All 5 minutes of it!"
Another quipped: "Somebody's been on a marketing course."
Charles Pilbeam wrote: "I have no problem with organisations changing their logos if the new one is a marked improvement.
"That can't be said on this occasion. I'm surprised it cost more than a fiver in terms of how long it would take someone to knock up on a home computer!"
Some called it "an absolute waste of money".
Responding to the criticism in an interview, the force's Chief Constable Bill Skelly said the logo was part of bigger plans to secure a better funding deal from government.
He said Lincolnshire Police was currently the worst funded per head of population in the country and the new logo demonstrated it was looking to the future.
"It is my view they [the government] will invest in someone looking forward, rather than someone just maintaining what we have," he said.
"It is about saying this is an organisation that will use your money well."