Boston dog pooper scooper evaders to be fined £100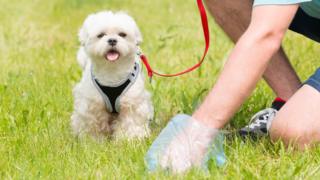 Dog walkers in Boston caught without the means to clean up after their pets are to be slapped with a £100 fine.
Last October Boston Borough Council approved the Public Space Protection Order (PSPO), which takes effect on 1 February.
Under the rules, the authority can issue fines to those not carrying 'poop bags' or other removal methods.
A public consultation showed 90% of respondents "were in favour" of the measure, the council said.
Penalties for people failing to clean up after their dogs have risen from £50 to £100.
Those who allow dogs into an enclosed children's play area and owners who fail to put "dangerous or nuisance" dogs on leads will also be fined £100 under the new powers.
The controls will not apply to assistance dogs or people who lack the physical ability to comply with the requirements.