Lincolnshire devolution deal in doubt after no vote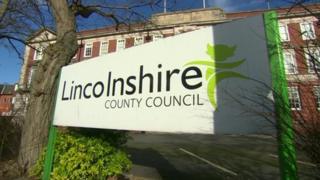 Lincolnshire County Council has voted against plans for a new Mayoral Combined Authority.
Members voted 43 to 17 against, with five abstentions, on a plan which would see about £15m a year given to a new tier of government.
Supporters of the deal said the no vote had "killed off the devolution bid".
However, council leader Martin Hill said many members believed having a mayoral system was too high a price to pay.
He said: "I am particularly passionate about more devolution, and more powers to local government, but I have to accept the view of a big majority of the council."
Under a mayoral system, the combined authority would be responsible for transport, housing, skills training and flood prevention.
'Kill off the bid'
Speaking ahead of the vote, Mr Hill said there was "a strong argument to be in the fast lane" with regards to devolution, which could see "preferential treatment" from the government in the future.
But he added many members were worried about the extra layers of bureaucracy and powers associated with having an elected mayor.
Gary Porter, leader of South Holland District Council which is yet to vote on the deal, tweeted: "Lincolnshire County Council kill off the devolution bid".
Members of North East Lincolnshire Council approved proposals to form a Greater Lincolnshire combined authority, on Wednesday.
Leader Ray Oxby said: "Any major decision comes with risks and benefits - no proposal is or will ever be perfect but this devolution deal, in my view, carries far more opportunity than risk."
For the devolution deal to be ratified, all 10 councils across Greater Lincolnshire needed to vote for the proposals.
South Kesteven District Council and South Holland District Council are yet to vote. The remaining authorities all voted in favour.
Make up of Greater Lincolnshire area:
East Lindsey District Council
Lincolnshire County Council
North East Lincolnshire Council
North Lincolnshire Council
North Kesteven District Council
South Holland District Council
South Kesteven District Council
West Lindsey District Council