Work starts on Lincoln's Bomber Command visitor centre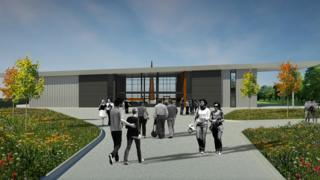 A ground-breaking ceremony has been held for a new building to tell the story of the World War Two Bomber Command.
The Chadwick Centre is to be named after Roy Chadwick, the designer of the Lancaster bomber aircraft.
The Lincoln building is to host exhibitions, information and accounts from aircrew and survivors.
Bomber Command veterans attended the ceremony, with a Lancaster flypast by the Battle of Britain Memorial Flight.
More on this and other stories from Lincolnshire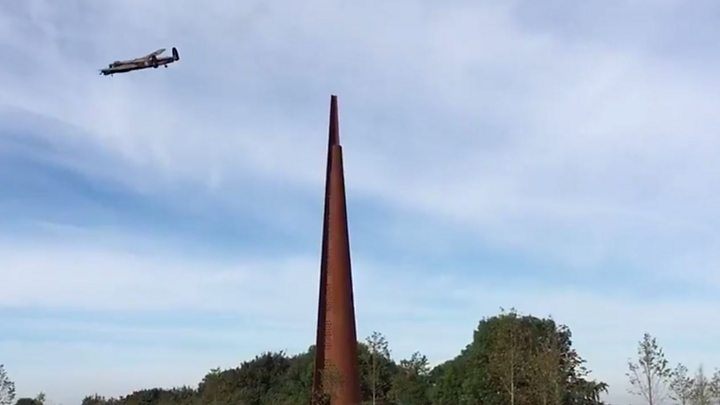 The Chadwick Centre follows a 102ft (31m) memorial unveiled at the site, overlooking Lincoln Cathedral, last year.
The steel spire, which currently commemorates about 26,000 airmen killed while based in Lincolnshire during the war, is to eventually list all 55,500 Bomber Command casualties.
Nicky Barr, the director of the International Bomber Command Centre, said: "The memorial we unveiled last year is remembering those who didn't make it home, but this centre is about those that survived - it's their story.
"It will also report the story of those at the receiving end of the bombing campaign."
The Chadwick Centre is expected to open in summer 2017.
Lincolnshire was chosen as the site for the centre because its 27 wartime RAF bases earned it the title of Bomber County.
Sqn Ldr Andy Millikin, of the Battle of Britain Memorial Flight, said: "To have a permanent memorial to the aircrews sacrifice in Lincoln is fitting tribute to their bravery and sacrifice."