Absconded murderer Stuart Brownhill found and arrested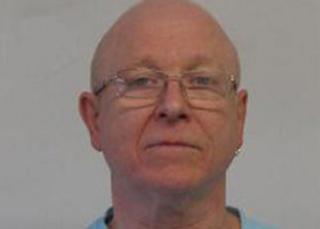 A convicted murderer who absconded from an open prison has been found and re-arrested.
Stuart Brownhill, 59, was found to be absent during an early morning roll-call at North Sea Camp prison, near Boston, at 05:00 BST on Friday.
Lincolnshire Police said he was found on Saturday morning.
Brownhill murdered Lynne Taylor while her 11-year-old son slept in her home in Werneth, Oldham, in 1984.
He was jailed for life at Manchester Crown Court the following year.
Brownhill met Ms Taylor on a night out and later set fire to her home.
He admitted he strangled Ms Taylor after trying to rape her and knew the boy was asleep in the property when he started the fire.