Police officer sacked after selling stolen kayak and paddles on eBay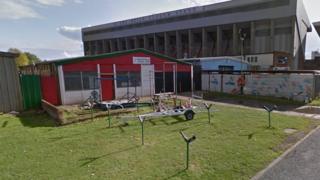 A police officer who admitted stealing a kayak and a set of paddles before selling them on eBay has been sacked.
PC Andrew Hamilton was dismissed by Lincolnshire Police for gross misconduct just months after he was awarded a commendation for saving a motorist's life.
The officer was convicted of two counts of theft at Nottingham Magistrates' Court in August.
Officials said there is no place for dishonesty in the force.
Hamilton took the kayak and a set of paddles from Nottingham Kayak Club, which belonged to two other members.
'Unequivocal dishonesty'
The items were then sold on the internet auction site eBay.
More on this and other local stories from across Lincolnshire
Hamilton kept the proceeds from the sale, despite knowing, or believing, he was not entitled to do so, a misconduct hearing heard.
Giving his ruling earlier, Chief Constable Neil Rhodes said: "I am satisfied on the balance of probabilities the officer's conduct amounts to gross misconduct.
"There is no place in the police service for an officer who demonstrated such unequivocal dishonesty."
The officer did not attend the hearing.
Last year, Mr Rhodes awarded PC Hamilton a special commendation for bravery for his role in saving a motorist who passed out at the wheel at 60mph (96.5km/h).