Lifesaving RAF sniffer dog honoured at Waddington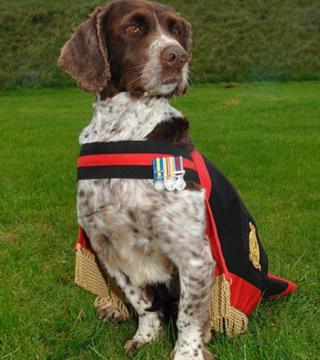 A memorial has been unveiled in memory of an RAF sniffer dog said to have saved "a thousand lives" in warzones around the world.
Buster, an arms and explosive search dog, served in Afghanistan, Bosnia and Iraq, sniffing out bombs and weapons, before retiring in 2012
The springer spaniel passed away at his handler's home in Lincolnshire in 2015.
The memorial was unveiled in the garden at RAF Waddington during a short service.
Buster's handler, Flight Sergeant Will Barrow, said: "He undoubtedly saved lots of lives and the upshot of that is that there are also a lot of people that have still got their loved ones around.
"This is not about saying good bye to Buster with a memorial, it's more like saying hello forever."