Anglian Water plans to extend pesticide amnesty scheme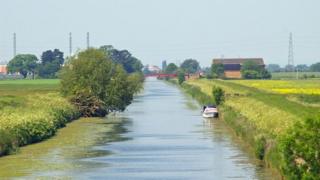 Anglian Water says it is looking to extend a pesticide amnesty after a successful trial in Lincolnshire.
The scheme netted 2,000 kilograms (4,409lbs) of banned and unwanted products in the Louth Canal, Great Eau and River Ancholme catchment areas.
Kelly Hewson-Fisher, Anglian's catchment advisor, said the results of the scheme were very encouraging.
She said they were now looking to see where further amnesties would be most beneficial.
During the trial, which ran from December to February, 247 products from 29 different farms were handed in.
Anglian Water said it started the scheme after pesticides were detected in surface water catchments in the three areas.