Lincolnshire sex attacker, 85, 'will end life behind bars'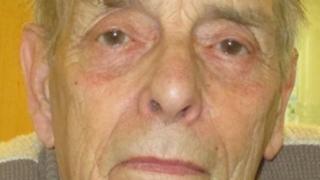 An 85-year-old sex offender described by a judge as "wicked and depraved beyond belief" has been told he is likely to die behind bars.
Arthur Baddiley was given a 15-year prison sentence for a series of sex attacks on two young children carried out between 1986 and 1994.
He had claimed his accusers were lying but was convicted by a jury at Lincoln Crown Court
Judge John Pini QC said Baddiley had shown "a total absensce of remorse".
He committed the attacks at a number of addresses in locations including North Hykeham and Waddington, Lincolnshire.
'Repugnant'
The offences only came to light when one victim revealed what had happened during counselling sessions.
During sentencing Judge Pini QC warned Baddiley had may "very well" end his life in prison.
"If that should happen it is the inevitable consequence of the fact that you have evaded justice for most of your adult life," he said.
He also described Baddiley's evidence as "repugnant".
"You are essentially consumed with self regard and oblivious of the impact of your conduct on others," he said.
Baddiley, of Conway Drive, North Hykeham, was convicted of eight charges of indecent assault and four charges of gross indecency following a trial. He had earlier admitted two charges of gross indecency.
Jonathan Straw, prosecuting, told the court the lives of the two victims were completely ruined by the abuse they suffered at Baddiley's hands.
Robert Underwood, defending, said Baddiley had no previous convictions and had worked hard all his life.