'Illegal immigrants' found on busy main road near Spalding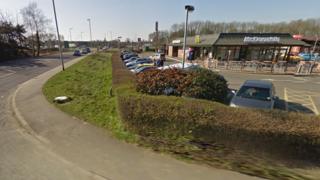 Six suspected illegal immigrants - including a pregnant woman - have been arrested after being spotted walking along a busy main road.
Lincolnshire Police said four men and two women were arrested on Tuesday afternoon close to the McDonald's roundabout, near Spalding.
It is not known at this stage how they entered the country, but it is possible they are from Ethiopia, police said.
The force said its priority was to ensure their welfare needs were met.