Lincolnshire badgers to be moved after damaging river flood defences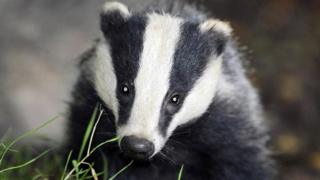 Badgers are to be moved to a new site after being blamed for damaging flood defences in Lincolnshire.
Boston and Skegness Conservative MP Matt Warman said the animals were doing a "huge amount of damage" to defences around the River Steeping, Wainfleet.
He said the Environment Agency was planning to move the badgers to artificial setts in other areas.
The relocation work will be carried out during the non-breeding season to minimise disruption.
More on this and other stories on Lincolnshire Live
During Department for Environment, Food and Rural Affairs (Defra) questions in the Commons, Mr Warman said: "I recently visited the River Steeping in my constituency and saw the huge amount of damage that badgers are doing to flood defences around that area.
"Can you assure me that the Environment Agency's preferred method of artificial setts to relocate these badgers will have a meaningful effect on the river banks and secure the area for the future?"
Environment Secretary Liz Truss said: "I'm pleased to hear a solution has been found by the Environment Agency on this issue and I note that 100,000 acres of agricultural land in your constituency will be protected as part of our six-year programme."
A spokesperson for the Environment Agency said: "We're planning the construction of an artificial sett in a location which will not affect the integrity of the banks, with a view to encouraging the badgers to use this instead.
"When we're sure the setts are no longer in use, we'll carry out repair works."
---
Protecting badgers
Badgers are protected and so are the setts (burrows) they live in, under the Protection of Badgers Act 1992, in England and Wales. It is an offence to:
Wilfully kill, injure or take a badger (or attempt to do so)
Intentionally or recklessly damage, destroy, disturb a badger sett, or obstruct access to it
To let a dog enter a sett
Source: RSPCA
---