Baby ashes women offered Boston Borough Council meeting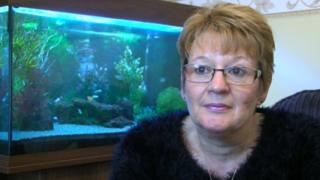 A council has offered to meet with two families who are worried their babies' ashes may have been scattered without their consent.
Judith Blissett was incorrectly told there were no ashes when her still-born son Craig was cremated in Boston, Lincolnshire, 23 years ago.
Two more women have contacted Mrs Blissett after she revealed her story.
Boston Borough Council said they are keen for the concerned families to get in touch.
Mrs Blissett, who recently discovered Craig's ashes were scattered in woodland without her permission, said the women's cases date back to 1992 and 2002 respectively.
"One person was in a very similar situation to me," Mrs Blissett, who has had counselling arranged by the council, said.
"I don't know whether she has looked into the circumstances but we've guessed they'll be exactly the same as Craig's.
"You can't describe how you feel, it's just heart-breaking. It's a very difficult thing to talk about, even now."
Jess Quayle, BBC Radio Lincolnshire
We were able to speak to one of the women who contacted Judith. She lost a baby who was born at just under 26 weeks old.
The woman said that over 20 years ago, she went into labour spontaneously. She worked in the medical profession so she already knew that all preterm and term babies did not produce any ashes.
She says she was never expecting any ashes, and still believes it's probably unlikely that a little baby weighing less than two pounds could produce any.
But she has a lot of questions. She says that she and others like her need to know the full truth as soon as possible.
She feels baffled and confused about the current situation.
This week the government launched a consultation which recommends the appointment of an inspector of crematoria for England and Wales.
It follows a two-year investigation by BBC Radio Shropshire which found 60 families were denied their child's ashes following cremations at Emstrey.
'No excuse'
Matt Warman, MP for Boston and Skegness, said an inspector may be needed.
"There are reasons why this happened," he said. "People acted in good faith but that is no excuse whatsoever for the results.
"There is no way of making this better. We need to make sure there are processes in place to stop this happening ever again."