Views sought on Lincoln rented room controls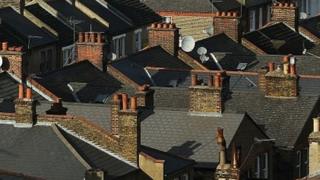 Residents in Lincoln are being urged to take part in a consultation about rented housing in Lincoln.
A petition calling for restrictions on houses of multiple occupation (HMOs), where each room is rented out, was handed to the city council in August.
Opponents claim HMOs damage communities but others say they serve an urgent housing need.
Officials said they were considering options and people only had another two weeks to express their opinions.
The 1,100 name petition called for an Article 4 direction to be introduced in the city's West End - the area with the highest HMO density.
'Robust evidence'
An Article 4 direction would give the council more control over the amount and location of HMOs, as it would mean home owners and property developers would need to apply for planning permission to convert a house into a HMO.
The results of the consultation, which ends on 24 October, will be presented to a council meeting on 12 November.
Chris Burke, chair of the council's Policy Scrutiny Committee, said: "We would need to support an application for an Article 4 direction with robust evidence justifying its purpose and extent, to ensure we could overcome any challenges to it.
"There is a clear need to manage the overall volume and concentration of HMOs in the city and we are hoping for the widest possible participation from across the city as we take positive steps to address this situation."