Ellison Boulters Academy investigated by Education Funding Agency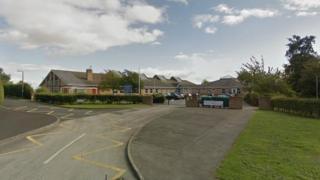 A Church of England academy is being investigated by the agency that manages government funding of schools.
Several allegations have been made about Ellison Boulters Academy in Scothern, Lincolnshire.
The Department of Education said it would not be appropriate to say what the allegations are.
The school's chair of governors, Tim Rideout, said he could not comment until the outcome of the Education Funding Agency investigation.
The Education Funding Agency is an executive agency sponsored by the Department for Education.
The Department for Education said in a statement: "We are currently investigating a number of allegations in respect of Ellison Boulters academy.
"It would not be appropriate to comment further at this stage."