Woodhall Spa derelict baths to re-open within two years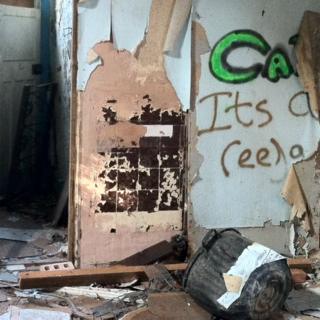 A former spa, which has stood empty for more than 30 years, will re-open within two years, developers say.
The building in Woodhall Spa, which gave the Lincolnshire village its name, closed in 1983 and residents said it had become an "eyesore".
In its current state, it has broken windows and numerous holes in the roof and walls.
However, developers said they hoped to "bring it back to life" by 2016, and use the original water supply.
GN Construction will work with Wheway Lifestyle International to renovate the Victorian baths, retaining as much of the old building as possible.
Project partner Geoff Cull said despite the state of the building, two years was a reasonable timeframe to work with.
Although, he said it was important to get it right.
"I just hope we can fulfil that dream," he said.
He said the first job was to look at whether it was possible to reconnect the original water supply.
Tanya Wheway, from the team, admitted it was a "sizeable project" to restore the baths, but said there was enormous potential.
She said: "The building is beautiful in its proportions, and there is an outside area to be developed.
"That helps to make the experience we will be able to offer here very special."