Sleaford sex attack suspect's clothing shown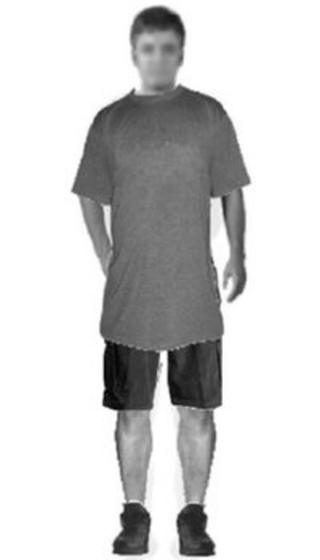 Detectives investigating two sex attacks on girls in Lincolnshire have released an image of the clothing the suspect was thought to be wearing.
Police believe the same man assaulted a 13-year-old and a 14-year-old on separate occasions in Sleaford, near Grantham.
The attacks came in different areas of the town in April and May this year.
Officers want to speak to anyone who might have seen these clothes or know someone who wears them "habitually".
The suspect is said to have been wearing a plain grey long t-shirt, baggy black shorts with plain black trainers.
He is described as about 5ft 9in (1.74m) tall, clean shaven, and with floppy, dark and greying hair.