Save Lincolnshire Libraries campaigners win court battle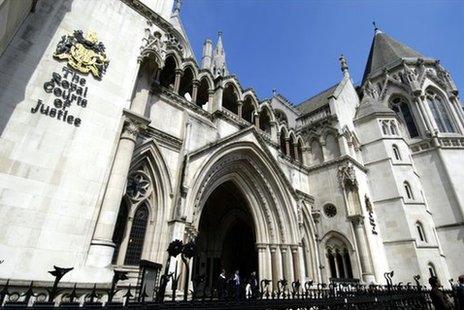 Campaigners have won a High Court battle against cuts to council library services.
A judge ruled Lincolnshire County Council's decision to re-design its services to save £2m was legally flawed.
The legal decision is a victory for the Save Lincolnshire Libraries group and Lincoln resident Simon Draper, who led the legal challenge.
The council wanted to continue running only 15 of its 45 libraries.
The remaining 30 would have been handed over to communities and volunteers to run, or could have faced closure.
Bids from community groups were made for all 30.
Save Lincolnshire Libraries had collected a petition containing 23,000 signatures rejecting the council's plans.
Mr Justice Collins ruled there had been a flawed public consultation and the council had failed to deal with an alternative proposal properly.
Market Deeping town councillor Ashley Baxter campaigned against the changes.
He said: "It's part of the best news this week - they got rid of Michael Gove and now we've got this - it's fantastic news for people who support education and literacy."
He said the council "didn't appear to have any genuine desire to consult with people and find out what they wanted".
Lincolnshire County Council said it was disappointed with the decision.
Executive director Richard Wills said the judge had ruled that the authority should look in more detail at a bid from Greenwich Leisure, which wanted to take over the running of the libraries.
Mr Wills said: "[The bid] was looked at - but it came fairly late in the day and I have to say that therefore we didn't have as much time to look at it as we did some of the other propositions.
"The judge felt we hadn't looked at it closely enough - we will accept that of course and we will look at it again."
He added that council had to save money, which the judge accepted - and that the authority had met its statutory duties in providing a service.
The leader of the council, Martin Hill, is yet to comment.
Speaking on BBC Radio Lincolnshire, Prime Minister David Cameron said: "One of the great things in our democracy is that governments have to act under the law and respond to public opinion and pressure - and that's what is happening in Lincolnshire."
Related Internet Links
The BBC is not responsible for the content of external sites.