Boston man charged over police fingerprint scanner theft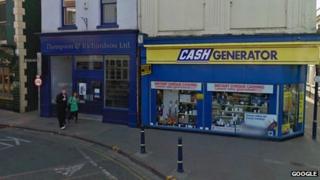 A man has been charged with stealing a mobile fingerprint scanner that was taken from a police car in Lincolnshire.
CCTV was issued on Friday of a man who took the item to a Cash Generator store in Boston where he tried to sell it.
Lincolnshire Police said a 24-year-old local man had been charged with stealing the device. He is also accused of stealing a Blackberry mobile phone.
The man has been bailed and is due to appear before magistrates in July.
The gadget was stolen from a patrol car on 15 May and taken into Cash Generator the next day.