Police Federation says £600k 'should have been spent on officers'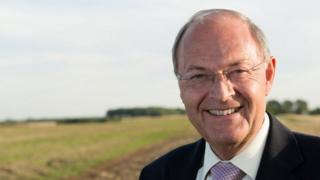 The Police Federation said the £600,000 cost of recruiting volunteers for Lincolnshire Police would have been better spent on front-line officers.
Police and crime commissioner Alan Hardwick wants to recruit 1,000 volunteers by April 2016.
About 500 have already been appointed as support officers, special constables and the first voluntary PCSOs.
The Police Federation, which represents officers, said front-line staff would have been better.
"As a principle for me and colleagues in the federation, if there is money available it should be spent providing more front-line police officers," Jon Hassall, from Lincolnshire Police Federation said.
'Struck a chord'
"That's not to decry the work the volunteers will do and the force has been hugely professional about recruiting the right people," he added.
The £630,000 spent on recruiting and training volunteers is the equivalent to the salary of 25 new officers.
Mr Hardwick said he was delighted with the scheme and insisted it was cost-effective.
"It is a milestone for us. The 1,000 challenge is an ambition, it shows we have struck a chord with the many people who want to do something for the community," he said.