Dog walkers asked to patrol in Skegness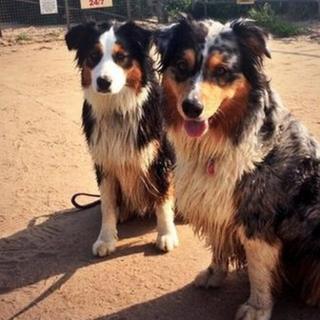 Dog walkers in Skegness are being asked to join a patrol scheme aimed at preventing crime at the resort.
Police are asking dog owners to join Canines on Patrol, which is already operating in Horncastle and Boston.
Town PCSO Dave Bunker said schemes like this were a deterrent against crime as dog walkers were in an ideal position to spot anything out of the ordinary.
"Dog owners tend to walk their pets at night or in the morning and often follow the same route," he added.
He said the response so far had been "amazing".
The dog walkers are asked to report suspicious cars, properties left unlocked or elderly neighbours who have not been seen for a while, he added.
Canines on Patrol is part of a wider force initiative called Lincolnshire Alert.