Lincoln Crown Court move plans submitted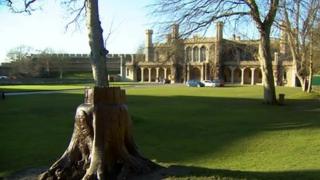 New plans to move the crown court out of Lincoln Castle have been submitted to the Ministry of Justice (MoJ).
The current Grade II listed building, which dates to the early 19th century, is deemed to be unsuitable.
As well as being difficult to adapt for modern use, the county council explained its location within a busy tourist attraction was problematic.
Officials said they hoped it could ultimately share the modern magistrates building in High Street.
If vacated, the court would most likely be used as another part of the visitor offering within the castle, which is currently being overhauled ahead of the Magna Carta 800 celebrations in 2015.
The county council's director of resources, Pete Moore, admitted they had been looking at a move for several years.
"I think the critical issue is the extent to which the MoJ can move this particular scheme, with a bit of help from us, up their list of priorities," he said.
The Ministry of Justice said it could not comment on the plans.