Lincolnshire county council's libraries changes 'unlawful'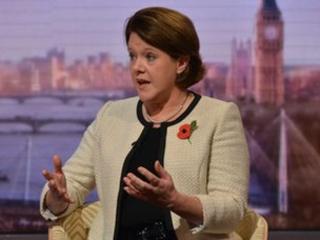 A former council manager believes planned cuts to Lincolnshire's library service are unlawful and has asked central government to intervene.
Maurice Nauta, a former assistant director at Lincolnshire County Council, has called for an inquiry into the changes proposed by the council.
The county council said it will continue with its planned savings.
The government said local authorities were "best placed to determine what is best in their area".
But Mr Nauta, who was a senior manager in the library service from 1988 to 2002, believes the council risks contravening the Public Libraries and Museums Act 1964.
"The service they are putting in will deprive a quarter of the households in Lincolnshire by putting them beyond reasonable reach of a library, and it will cost more per hour open in the new setup, which will be £138, than in the old setup, £82 per open hour," he said.
'Comprehensive and efficient'
He said implementing the changes would break the law if they were less financially efficient.
The council is asking volunteers to run up to 40 libraries under its changes to library services.
But Mr Nauta said these "non-statutory" libraries would not officially count towards fulfilling the council's duty to provide a comprehensive service on behalf of the government.
He has written to Culture Secretary Maria Miller, requesting that she intervene and order an urgent inquiry.
His call for an inquiry is separate from the judicial review being sought by campaign group Save Lincolnshire Libraries.
Councillor Nick Worth, the county council's executive member for libraries, claimed the new service will be "comprehensive and efficient".
"We will be continuing with the job on hand at the moment," he said.
A spokesman from the Department for Culture, Media and Sport said: "The Government believes that the operation of the public library service is best managed by local authorities who are best placed to determine what is best in their area, on the basis of local need."