Hykeham, Spalding, Gainsborough and Lincoln to get new schools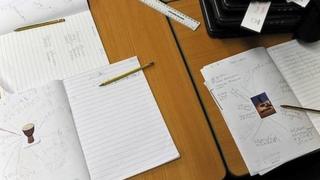 Four new primary schools will be built in Lincolnshire and several others expanded with £34m in government funding, the county council said.
The schools will be built in Hykeham, Spalding, Gainsborough and Lincoln, creating 1,416 primary school places in 2014 and a further 1,300 in 2015.
A council spokesman said a 17% increase in the county's birth rate from 2006 to 2012 meant new schools were needed.
He added £26.9m had already been spent on increasing capacity since 2012.
The council closed several primary schools a decade ago, a move which the authority's education portfolio holder Patricia Bradwell said had not been short-sighted.
"At that time we had over 8,000 spare capacity in our schools and we were directed by government to reduce that surplus," she said.
"Ten years ago we wouldn't know we were going to have babies now."
She said the council had been "increasing capacity for the last few years".
"There is a baby boom at the moment and obviously until the babies are born, we can't plan where those babies are going to live and want to go to school."
She added that there was less demand in rural areas for places and that the new schools would be built over the next three years.