Lincolnshire Man sentenced for cyclist David Hall's death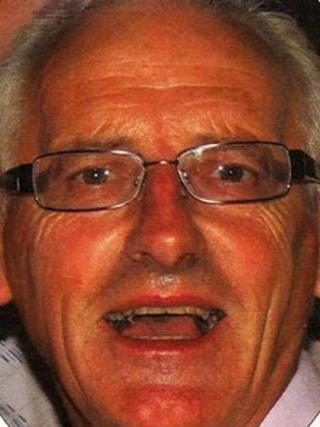 A man who caused the death of a cyclist on a country road has been handed a six-month suspended sentence.
Joseph Strong hit cyclist David Hall on the B1357 Loosegate Road in Moulton Seas End, Lincolnshire in February.
Strong, 49, of Burnstone Gardens, Spalding, Lincolnshire, pleaded guilty at Lincoln Crown Court to death by careless driving.
His sentence was suspended for 12 months and he was banned from driving for a year.
Mr Hall, who was 58 and a grandfather of five, was hit by Strong's Chevrolet as he cycled home from work.
He was close to the village where he lived when the accident happened.
Speaking after the sentencing Mr Hall's wife of 37 years, Vera, said: "No sentence handed down by the courts can ever match the loss that our entire family has suffered.
"Although I feel no hatred towards the defendant, I hope that he has had time to reflect on the terrible consequences that his actions have had on our family.
"David cycled that journey every day and knew the route well. He only needed to ride just a few yards more and he would have made it home safely.
"It's this fact that is so hard to come to terms with."
Solicitors representing the family said the speed limit on the section of road where the accident happened had been reduced to 40mph following Mr Hall's death.