Modern Masters exhibition opens in Lincoln's Usher Gallery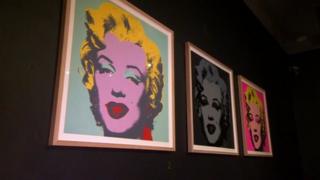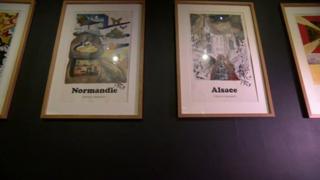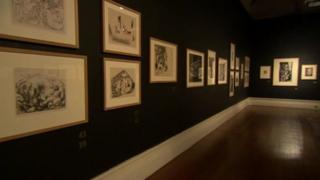 An internationally-renowned exhibition of the Modern Masters has opened in Lincoln.
Print works by Henri Matisse, Pablo Picasso, Salvador Dalí and Andy Warhol have gone on display at the city's Usher Gallery.
It follows a sell-out show at the Victoria and Albert Museum in London last year and a television series on BBC One.
The exhibition runs until the end of March and is free to attend.
Ashley Gallant, from the gallery, said: "It is massively exciting. From being young, when we are at school, these are the four names that you study.
"For us personally, to stand there and unwrap these things you have seen in a book so many times is fantastic."
Included in the exhibition are Warhol's iconic pop art image of Marilyn Monroe, Matisse's Reclining Nude with a Fruit Bowl, Dalí's The Persistence of Memory and prints for the Paris Metro, and Picasso's The Frugal Repast and The Old Guitarist.