Lincolnshire social workers face 'significant pressure'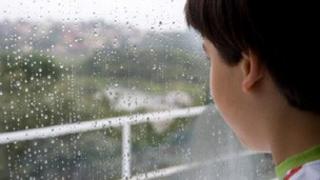 Social workers in Lincolnshire are facing "significant pressure" and the council must recruit more staff, a report has said.
Lincolnshire County Council has seen an increase of child protection cases of almost a third in the last five years.
In a report, its scrutiny committee said it needed to recruit more social workers, which could cost £400,000.
The council said it was seeing more cases because there were more children and an increased awareness of neglect.
In 2013, the council dealt with nearly 7,100 cases compared with 5,500 in 2008, an increase of about 30%, compared to a national figure of about 40%.
'Heightened awareness'
Debbie Barnes, the authority's head of children's services, said it was down to a number of factors including the fact there was a rising number of children in the county and publicity surrounding cases such as Peter Connelly, known as Baby P.
She admitted that while it had been a challenge to attract experienced social workers, the council has a good track record in recruiting newly-qualified staff.
"There is no doubt... the increased awareness of serious case reviews increases people's awareness and heightens people's sensitivity so members of the public, family members and professionals are more likely to contact the local authority," she said.
Changes in practices and legislations also meant more cases of child neglect were getting picked up.
The report comes as the council considers switching off lights and closing libraries to try to save money.
But Ms Barnes said she was confident the council would approve the £400,000 needed to recruit the necessary number of social workers.
And she said that while there is increased pressure on staff, the caseload is less than other local authorities in similar positions.