Boston Stump Christmas services on despite flooding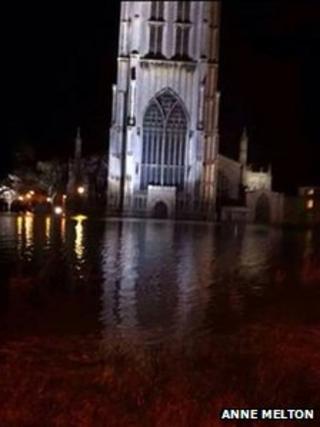 Christmas services will go ahead as normal at a Lincolnshire church, despite it being damaged by flooding earlier this month.
St Botolph's Church, known as Boston Stump, was flooded with over a foot of water when the Haven burst its banks on 5 December.
Restoration work was already under way before the church was flooded.
Princess Anne, patron of the restoration appeal, visited Boston to view the damage caused.
Boston Stump was closed while the church was cleaned and dried out.
As well as the Christmas services, the church intends to hold a service of hope and renewal in the new year.