Lincolnshire Wildlife Trust storm-hit reserves 'shut down'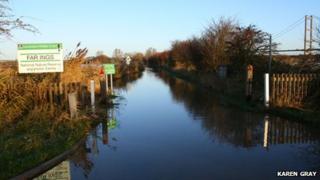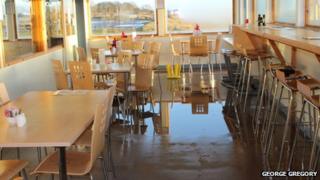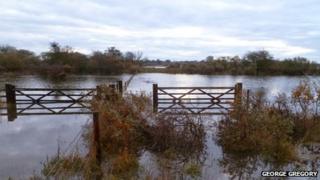 Three Lincolnshire wildlife reserves have been closed to the public "until further notice" after suffering severe flood damage.
The reserves at Gibraltar Point, Donna Nook and Far Ings attract thousands of visitors every month.
Lincolnshire Wildlife Trust managers said the flood water had "a devastating effect" on the three reserves.
Water voles, seals and other wildlife were hard hit by the flooding, manager Dave Bromwich said.
"The sheer scale (of the storm damage) is absolutely extraordinary," Mr Bromwich said.
'Not safe'
Fences worth £25,000 have been washed away at Donna Nook reserve and the seals "scattered all over the dunes", he added.
"It is not safe for people to visit and the seals have been put through quite a lot and are very distressed."
The trust has counted more than 1,400 seal pups at the Donna Nook reserve so far this year and believes most of them have survived the storm surge.
The Donna Nook warden has spotted many of the pups with their mothers, which is considered "an encouraging sign".
Kev Wilson, nature reserve warden at Gibraltar Point said the wildflower meadow "will be changed dramatically once the salt water has receded and drained - I imagine it will smell pretty bad.
"We have a series of ditches, dykes and pools that are fresh water and rich in aquatic life such as dragonflies and water voles - goodness only knows what has happened to the water vole population."
He said on the night of the storm surge "the hairs on the back of his neck" stood up as he monitored the situation.
"We knew there was major damage going on … we could hear the tidal water forcing its way through the dunes and causing damage through the sea bank."
Vikki Holmes, visitor centre manager at Gibraltar Point, said: "We had a lot organised for Christmas but we have had to cancel everything - it is terrible."