Priory Federation 'fraud' file passed to CPS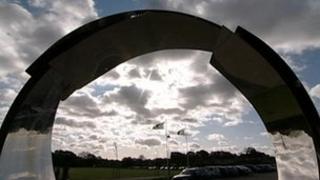 Police have passed a file to the Crown Prosecution Service (CPS) concerning allegations of fraud at a chain of academy schools.
An earlier report into the Priory Federation found its executive officer misused the schools' credit card.
Richard Gilliland resigned in March 2012 after it was revealed he used the card to buy personal goods.
The Priory Federation said it could not comment. The group has three schools in Lincoln and one in Grantham.
Property and sex games
In October 2012, eight new trustees were appointed to the trust's board in a move welcomed by the the Department for Education (DfE).
A DfE report revealed Mr Gilliland had used public money to buy personal items, including sex games.
The report also concluded he had converted and decorated part of a property owned by the trust with the aim of moving in with his wife and had established a private apartment at a French property owned by the federation.
Mr Gilliland's daughter was hired by the trust as a consultant and paid £55,500 for a year's work, the report said.
The CPS will now decide whether a prosecution will take place after receiving the file from Lincolnshire Police's economic crime unit.