Nimrod R1 replacement arrives at RAF Waddington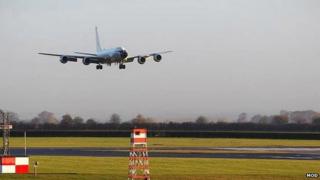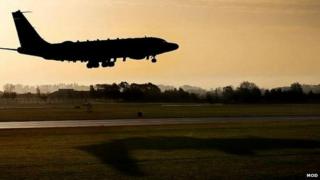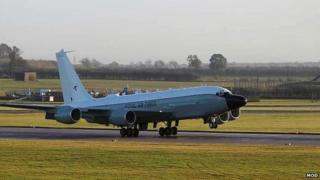 The first of three new spy planes to replace the Nimrod R1 has arrived at RAF Waddington.
The Rivet Joint will provide forces in the air and on the ground with real-time intelligence from the scene.
The RAF's 51 Squadron, which will be operating the surveillance plane from the Lincolnshire base, have been training in the US in preparation for service in 2014.
The Nimrod R1 retired to East Midlands Airport's Aeropark museum in 2011.
Wing Cdr Tom Talbot said: "Following three years of training and preparation with our United States Air Force brethren the Rivet Joint brings with it a step change in airborne intelligence capability for the UK.
"This is a fantastic day for 51 Squadron and marks the start of a new era in our long and illustrious history."
Rivet Joint will routinely be crewed by 24 people: two pilots, a navigator, four airborne systems engineers and 17 specialist operators.
The aircraft will replace the Nimrod R1, which was taken out of service just weeks after flying missions over Libya.
It had been operated at the airbase since 1995.