'Misused' Lincoln High Street crossing plans submitted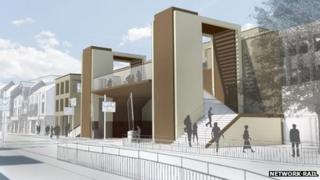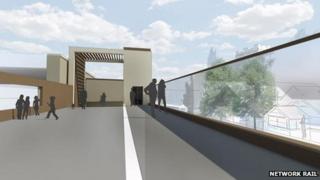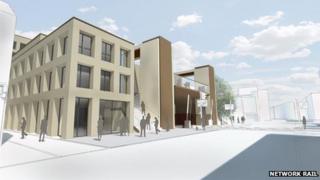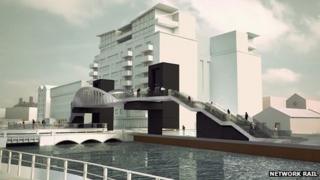 Plans have been submitted for a new footbridge at another "misused" level crossing in Lincoln city centre.
It would go over the railway line on Lincoln High Street. A bridge over Brayford Wharf East has been approved.
Network Rail said the High Street crossing was its "worst level crossing for instances of misuse".
Karl McCartney, MP for Lincoln, said it was "wholly unacceptable" that it has taken over 30 years for a footbridge to be reinstated on Lincoln High Street.
However, he said he was "very pleased" that plans had been submitted.
The bridge would allow pedestrians and cyclists to cross at all times even when trains are passing. Currently trains stop traffic regularly on a daily basis.
Phil Verster, route managing director at Network Rail, said: "High Street level crossing in Lincoln remains our worst level crossing for instances of misuse.
"These range from people running across after the warnings have started to thoroughly reckless acts such as lifting or climbing over the barriers once they are down.
"In such circumstances the signaller has no way to stop an oncoming train.
"We understand that a lot of misuse is driven by frustration at having to wait at the barriers."
At Lincoln's latest transport select committee meeting, Mr McCartney said: "I made the case for all level crossings in Lincoln to be improved to mitigate safety issues as they become busier due to the increase in freight traffic that will use the rail lines in our city, with no benefit to the people of Lincoln or the surrounding areas."
He felt that Lincoln High Street and Brayford Wharf East were the two most at risk level crossings in the city.
If plans are also approved for a footbridge at Lincoln High Street work would start next September.