Bishop Burton College to move agricultural campus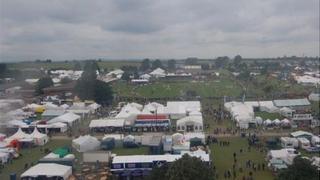 A £13.5m new agricultural college looks set to be built at the Lincolnshire Showground, just north of the city.
Bishop Burton College currently runs courses from the campus at Riseholme but its lease runs out in 2020.
The college said new investment was needed to back a college which emphasised science and technology's role in farming.
While full funding is yet to be secured, a phased move could see courses start in September 2015.
Principal and chief executive of Bishop Burton College, Jeanette Dawson, said the new site would offer more space and facilities.
She added: "The most important thing about it is recognising the future is about science and technology.
"On top of that, young people who are interested in agriculture and any of the land-based subjects also want to get their hands on the latest technology - it's the way people learn."
Ms Dawson said building work would not interfere with events at the showground.