Glisten sweet factory jobs to leave Skegness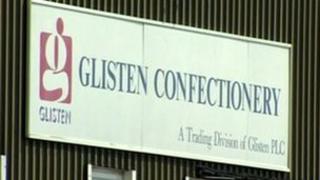 More than 80 jobs will be lost when a sweet factory leaves Lincolnshire.
In August Glisten said was considering moving production from Skegness to factories in Leicester and the Czech Republic.
Bosses said despite extensive consultation with local councils it could not see a way to run the factory cost effectively.
They added options would be discussed with staff but everyone would be offered another role within the firm.
Craig Leyland from East Lindsey District Council said the news was a blow for the town: "These are full-time jobs, these are people who have worked loyally for the company over a number of years.
"They have made their homes in Skegness, they are part of the spending pattern in Skegness, it will have a massive impact."
Glisten managing director, Mark Adcock, said:"Unfortunately, none of the proposed options addressed the fundamental issue of the cost and feasibility of increasing our manufacturing capacity in Skegness, set against the fact that we have spare capacity at our other production facilities.
"I have a responsibility to all Glisten employees and we have to ensure the best and most cost-effective use of our available resources to meet the demands of the major retail customers."